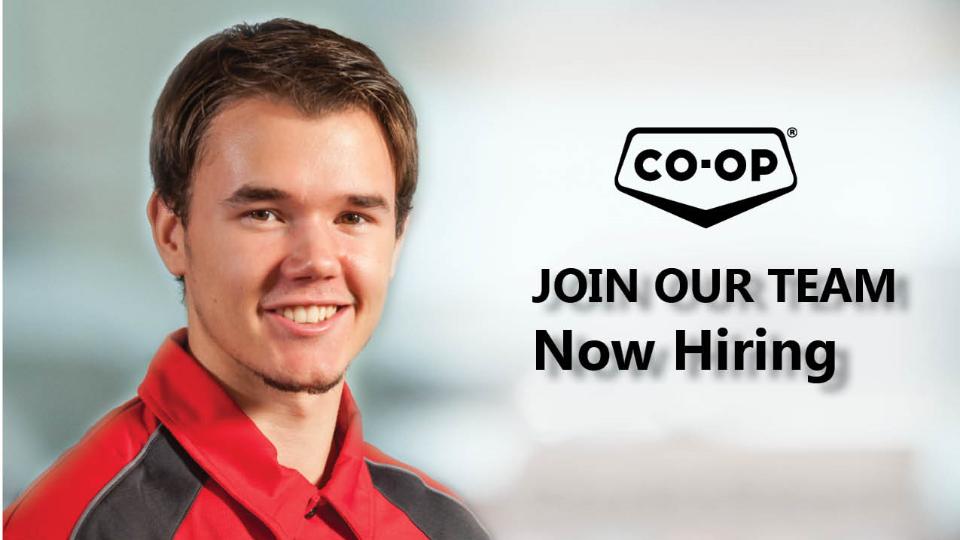 Produce Clerk - Virden
Virden Food Store
Description:
Valleyview Consumers Co-op Ltd. is a thriving retail located in the progressive southwest corner of Manitoba. Our multi-million-dollar organization is an ever growing and expanding co-operative offering products and services in food, petroleum, crop supplies, and hardware.
LOCATION: VIRDEN FOOD STORE
DEPARTMENT: PRODUCE
POSITION HOURS: PART-TIME (Flexible to work days, evenings, and weekends)
RESPONSIBILITES:
• Customer service
• Stocking shelves – prepare (cuts), assemble, cull, rotate, and display product
• Receiving, inspection and storage of merchandise
• Heavy lifting required (50 lbs) and housekeeping


QUALIFICATIONS:
• Self-motivated and reliable – with a positive and enthusiastic attitude
• Must be able to lift up to 50lbs.
• Must be able to work independently.
Valleyview Consumers Co-op Ltd. offers a competitive salary, employee and family assistance program, Co-operative Retailing System (CRS) training, on-going professional development, work-life balance and excellent opportunities for career advancement.
To apply send application and resume to:
Human Resources Manager
Email: M.Barkley@valleyview.coop
Mail: Valleyview Consumers Co-op Ltd., Box 550, Virden MB, R0M 2C0
Fax: (204) 748-3436
www.valleyview.coop
Application Deadline:
March 8, 2019