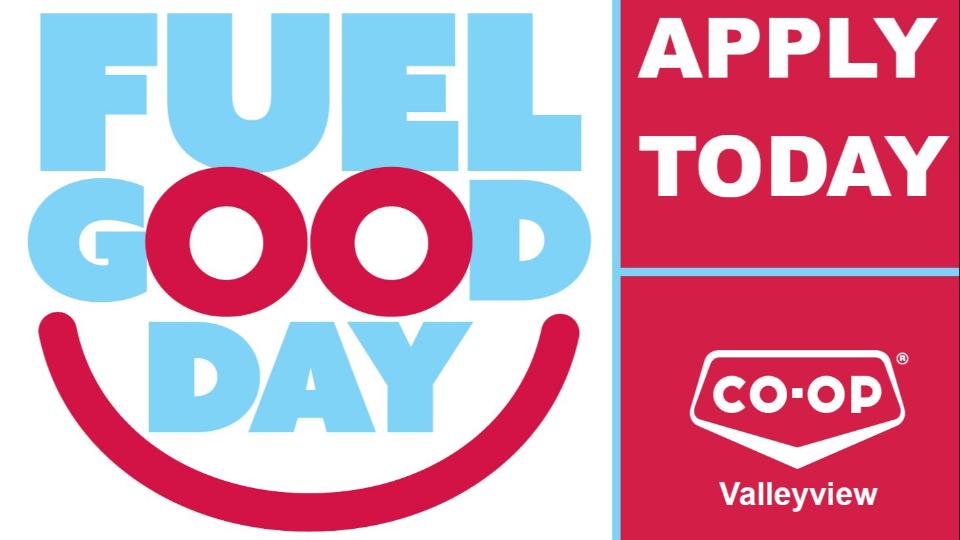 Fuel Good Day 2020
June 22, 2020
Is your local group looking to receive some extra funding this year? Fill out the attached application for your groups chance to be the 2020 Fuel Good Day recipients.
Completed forms can be emailed to, memberrelations@valleyview.coop
Application Submission Deadline: July 31, 2020
Did you know together with Federated Co-op retails have been able to raise more than $685,000 for registered local charities and non-profit organizations in a single day, pushing the two-year Fuel Good Day event total to nearly $1.9 million.

Over 180 registered organizations received donations on behalf of local Co-ops across Western Canada.
More than 400 participating Co-op Gars Bars throughout Western Canada.
In addition to the minimum five cents per litre that was donated, 33 retail co-ops donated $1 for each purchase of a Big Cool or Co-operative Coffee on Fuel Good Day.