Making the most of your fuel purchase
Actions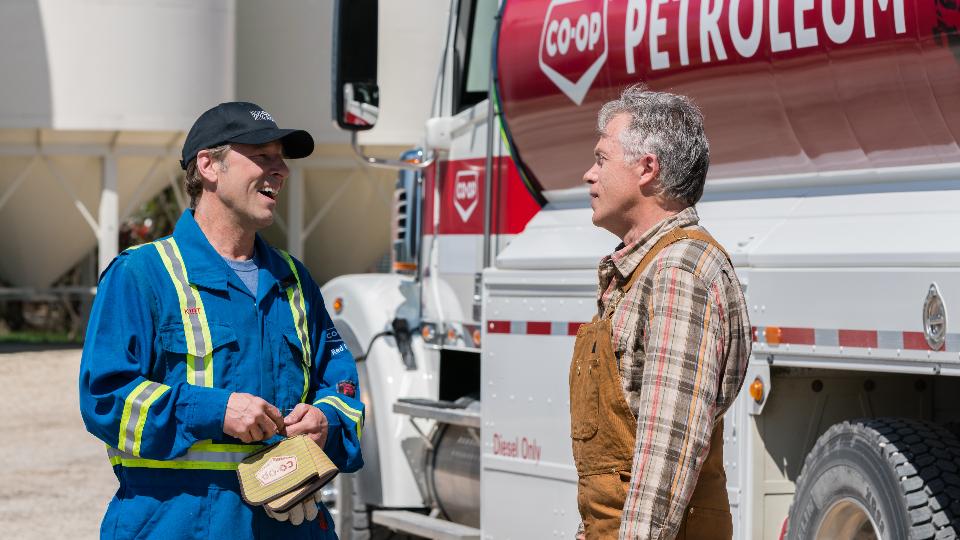 Making the most of your fuel purchase
April 11, 2022
Is there anything you can do to minimize the financial impact of volatile fuel prices?
It's a question many business owners and producers are asking themselves. Valleyview Co-op Petroleum Manager Jamie Charette says fuel prices may be outside of your control, but there are factors in your power to reduce waste and maintain your fuel quality.
Proper tank maintenance
Keeping your tanks full and changing your filters regularly, twice a year at least is an excellent way to ensure that you maintain the quality of your Top Tier Diesel or Gasoline. Charette says "When a fuel tank is left without proper care, it can develop microbial growth. Although the problem is fixable, it's a long and expensive process to repair."

Co-op's Fuel Team experts recommend integrating fuel cleanliness standards into your overall handling and storage approaches. This involves filtering the fuel as it leaves the storage tank before entering your machinery.
Upgrading your storage
By increasing the amount of storage you currently have, you can take advantage of a price drop and fill up while prices are lower. Valleyview offers many tanks upgrades at 0% financing. The Fuel Team can help you choose an upgrade from either Westeel or Meridan. If you want 1,000 gallons or less, same-day service is often available for fuel and tank delivery.
Choosing the right fuel
When it comes to fuel economy, quality matters, a low-grade fuel supply can clog filters and injectors. Charette says "Whether it's seeding or harvest, any downtime can be costly. When you switch to Co-op Premium Diesel or Gasoline, you'll see better fuel economy, power and torque improvement, fuel system cleanliness and protection, and storage life improvement. These are just some of the benefits you'll see due to the additives in Co-op Premium Fuel."

Next step
To order a new tank, a fuel, or to talk about how Valleyview might be able to help, contact Jamie and his Fuel Team at 204-748-2843. They will be able to walk you through the best solution and let you know how you can take advantage of their customer referral program.



Discover more: