Summer Meatstakes Sweepstakes
Actions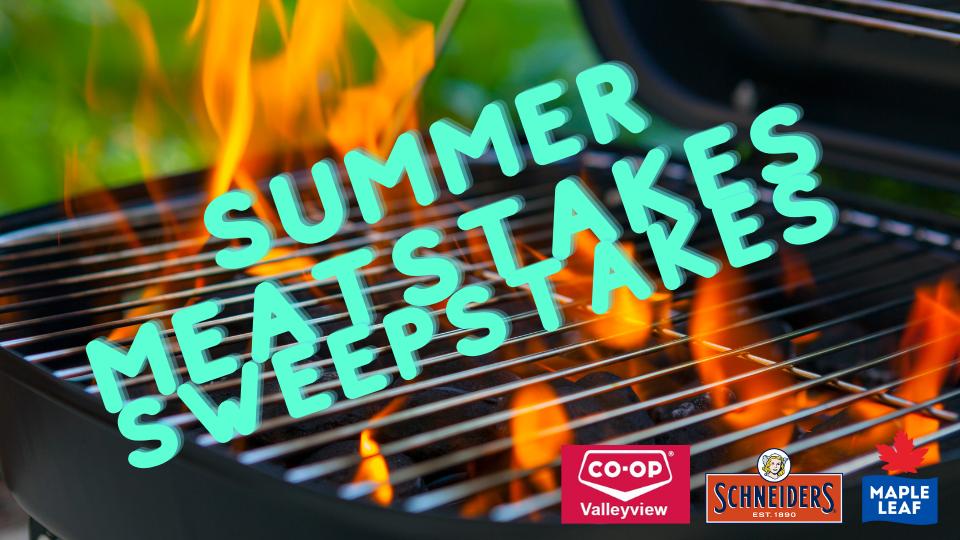 Summer Meatstakes Sweepstakes
July 2, 2021
At Valleyview Co-op we know how to celebrate summer! Visit one of our locations in Virden, Pierson, Kenton, Melita, Oak Lake or Oak River to find out each week, what the meat of the week is. Prizes include:
Segway Scooter
Bose Bluetooth Speaker
Adirondack Chair
Apple Air Pods

Contest entries will be taken until Sunday at 11:59pm. End date subject to change.
All you need to enter is a name, e-mail, phone number and the "Meat Of The Week" on display in your favorite Valleyview Co-op location.
Winner week one — Declan Alfonso/Segway Scooter
Winner week two — Kimberley Halowaty/BOSE Bluetooth Speaker
Winner week three — Natasha Mcgovern/Adirondack Chair
Winner week four — Dakota Renwick/Air Pods
Winner week five — Cindy Wheelans/Minnesota Vikings Hoodie
Winner week six — Candace Draper / Adirondack Chair
Winner week seven — Randy Jones/BOSE Bluetooth Headphones
Final Winner week eight — Tara Cowan / $500.00 Best Buy Gift Card