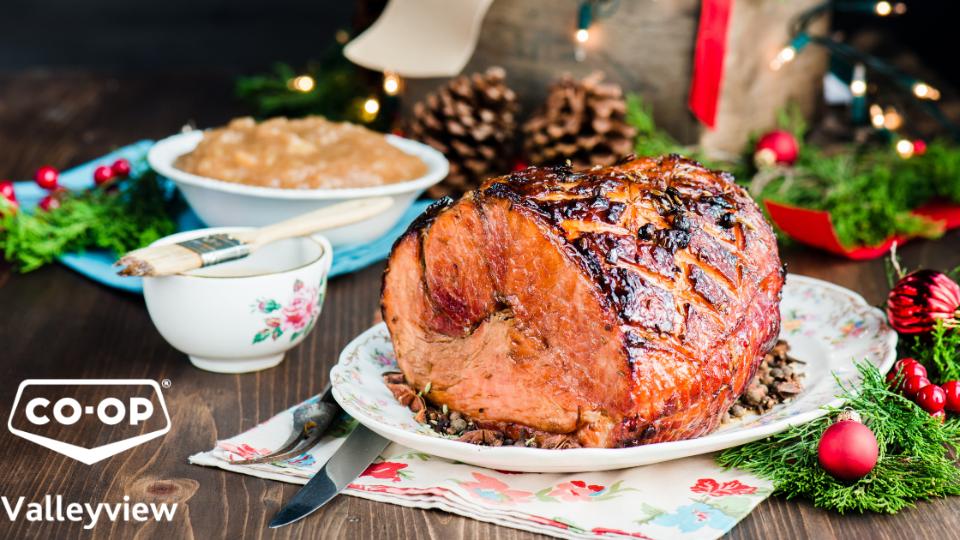 Win Your Celebration Back
December 17, 2021
Just imagine. You've fed the family and friends. The holiday season is over. Then just in time for bills in January, Valleyview Co-op let's you know that you've won your holiday shopping back! Starting December 17th, 2021 when you shop at one of our Food Stores you can enter to win the value of your purchase before taxes back on a Valleyview Co-op Gift card.
To enter, you'll need a photo of your receipt that includes the pre-tax total. Winners will need to show their original receipt to claim their prize so put it somewhere safe. Each spend is eligible for a new entry until our stores close on December 31st, 2021.
ENTER HERE: contest entry is now closed.
Happy holiday season from the Team, Management and Board of Directors at Valleyview Consumers Co-op Ltd.
Our winners are:
Amanda Osmond
Brenda Riddell
Cherilynn Pizzey
Darci Anderson
Krystal Blackwell
Lao Antonliano
Contest Rules
One entry per purchase between December 17th, 2021 and December 31st, 2021.
Winners will need to supply Valleyview Consumers Co-op Ltd with a copy of their original receipt to be able to claim their prize.
Items that are not eligible for reimbursement include tobacco, lottery and gift cards. If included on a winning receipt, their value will be deducted from the total prize.
Winner will receive the pre-tax total of their purchase in the form of a Valleyview Co-op gift card to a maximum of $500.00. 6 prizes in total will be awarded.
Open to residents of Manitoba and Saskatchewan within the trading area of Valleyview Consumers Co-op Ltd.
Prizes may be picked up at any Valleyview Consumers Co-op location. Delivery is not available.
Winner has 30 days to claim and pick up their prize(s).
Prizes have no cash value. Prizes must be accepted as awarded and cannot be exchanged for any other items or cash. No substitutions or rain cheques will be permitted.
Any decisions made by Valleyview Consumers Co-op Ltd will be final.
Employees of Valleyview Consumers Co-op Ltd and board members during their term are not eligible for entry.
Valleyview Consumers Co-op Ltd. reserves the right to change, substitute or cancel the prizes should unforeseen circumstances arise.
Valleyview Consumers Co-op Ltd. Board Members, Management, suppliers, employees and families assume no responsibility for any claims, damages, losses, costs, or expenses the contestant may incur while taking part in or resulting from participation in this contest and/or redemption of any prize.
Winner photos may be taken for use by Valleyview Consumers Co-op Ltd for promotional use in print or on social media.